Green valley is a manufacturing and exporting company that has been in the food industry for over 15 years. from being just a dream to becoming a reality . the founder Mr. Mohamed Hamza worked day and night till he created What is known today as Green fields for food industries . the company specializes in producing and exporting fruits and vegetables. they are exported either fresh, frozen,canned, in brine and more.

We use advanced techniques to process and Traceability system to the fruits and vegetables that are hand selected by our workers to ensure excellent quality, the products are then inspected by our fine team of quality inspectors and then packaged and exported to our customers all over the world. Green valley exports to countries all over the world, especially  Brazil, Italy, Spain, Greece ,Poland , Germany , Netherlands , The United States , china , Japan and more . we are   monitoring and managing the pesticides standards to meet both FDA and EU pesticides limits "MRLs regulation" . We're always ready to cater to the needs of all food markets worldwide and will always ensure the satisfaction of our customers.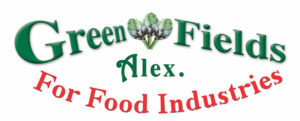 We Process in our own Factory Green Fields Alex for Food Industries , That's Located in EL-Nahda Industrial Zone , El-Amria , Alexandria , Egypt .
We Process Under European and Global Standard
In Brine Artichokes – Olives –  Pepper
Sundried Tomatoes
Frozen Strawberries – Fig –  Apricot – Pomegranate
Frozen  Artichokes -Green beans –  Green Broad Beans – Green Peas – Mixed Vegetables –  Broccoli – Cauliflower – Okra  – Spinach – Molokhya- Jalapeno Pepper